Louisiana Flooding Revives FM Chip Argument
08-24-16
INSIDE RADIO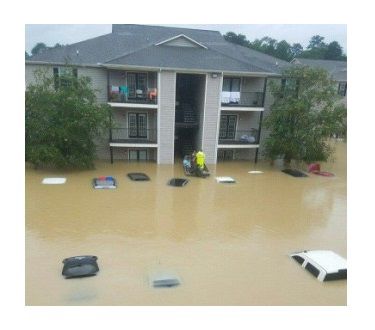 Each natural disaster presents its own challenges, and the floods that have inundated portions of Southern Louisiana are presenting wireless companies and federal regulators with a now-familiar picture. FM radio stepped in to fill a void left by cellphones rendered useless during an emergency.
"I just cannot thank you guys enough for getting the message out," Denham Springs, LA mayor Gerard Landry said in an appearance on Guaranty Broadcasting's "Talk 107.3" WBRP, Baton Rouge. "I haven't seen a newspaper or watched TV for eight or nine days but everybody has a radio—thank goodness for that," he added.
His comments illustrate the emergency role radio plays during natural disasters, one that broadcasters have repeatedly used as an incentive to wireless companies reluctant to activate FM chips already installed in most cellphones. It's been a tough sell.
"We had stations on the air 24/7 giving out information—this has been horrific and I guess people who are not living here don't understand," Louisiana Association of Broadcasters president Polly Prince Johnson said. "Some of these places didn't have electricity and if the FM chip was on their phones they could have been listening to our local broadcasters who were giving lifesaving information."
Link for the archive of the ETRS webinar
08-19-16
Recording of the webinar held by the FCC discussing registration and Form One due August 26, 2016.